Resources for Cool Bug Stuff
---
Here I have collected my favorite bug stuff from around the Internet and in print that I think you'll enjoy. My list is always expanding, so make sure to check back regularly. If you have suggestions for information or products to include in my list, please make sure to email me at info@insectinterviews.com or fill out my contact form!
---
A Stunning Bug Pop-up Book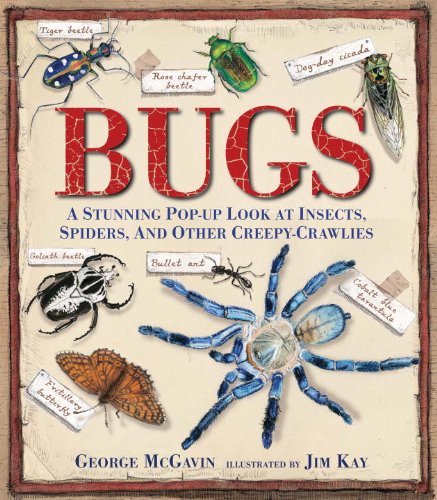 I have never seen a pop-up book as detailed, intricate, or beautiful as Bugs: A Stunning Pop-up Look at Insects, Spiders, and Other Creepy-Crawlies. Even after multiple viewings I still found hidden slots, pull-outs, and facts that I didn't notice before. This book is bursting with information and imagery, including the inner workings of a cockroach, the ins and outs of wasps and bees nest, and even a giant scorpion! A must have for any bug fan.
Image credit: Amazon
---
BioQuip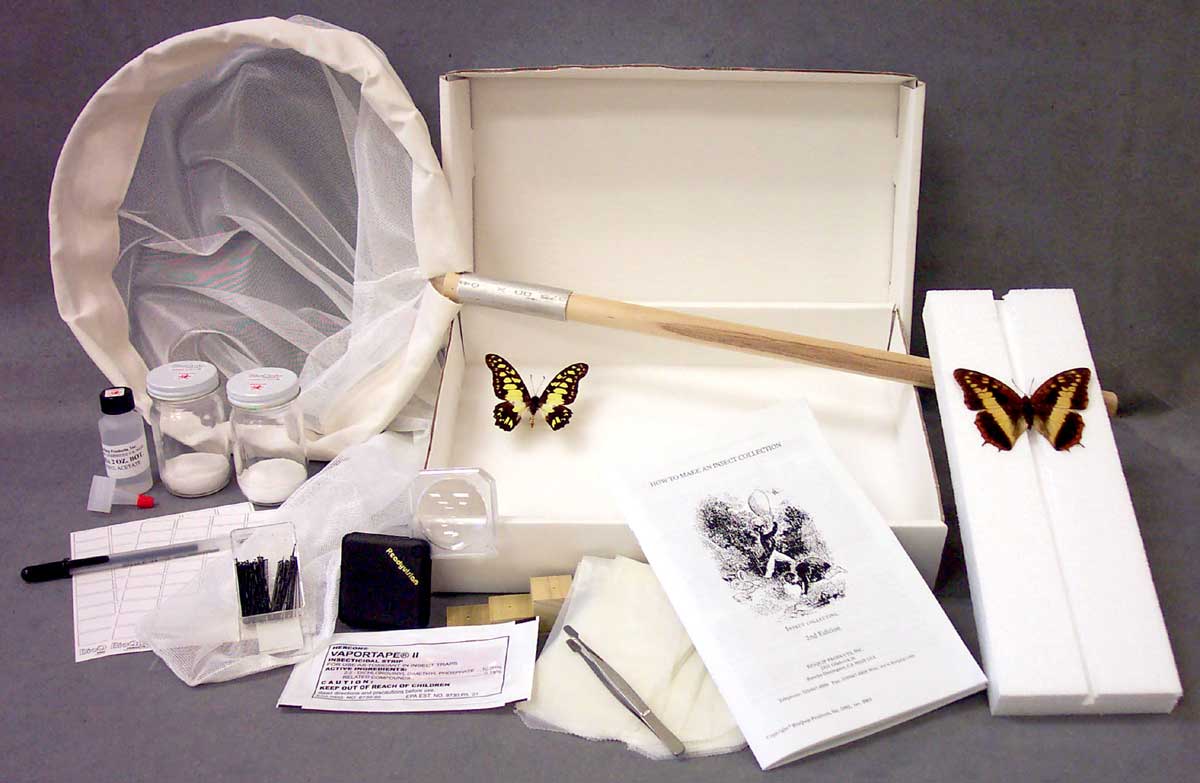 Bioquip.com is my number one resource for all things bug, including collecting gear, educational supplies, and even pinned insects! Some of my favorites are their sweep nets. I have the heavy-duty sweep net that is great for finding katydids and other Orthopterans in fields and bushes. The student insect collecting and mounting kit (pictured above) is a great introduction for the budding entomologist to start their first collection. Because this kit contains the chemical we use to kill insects, it is only suitable for high-school-aged kids, or middle-school-aged kids with supervision.
Image credit: Bioquip
---
Shirts, Totes, and More on Society6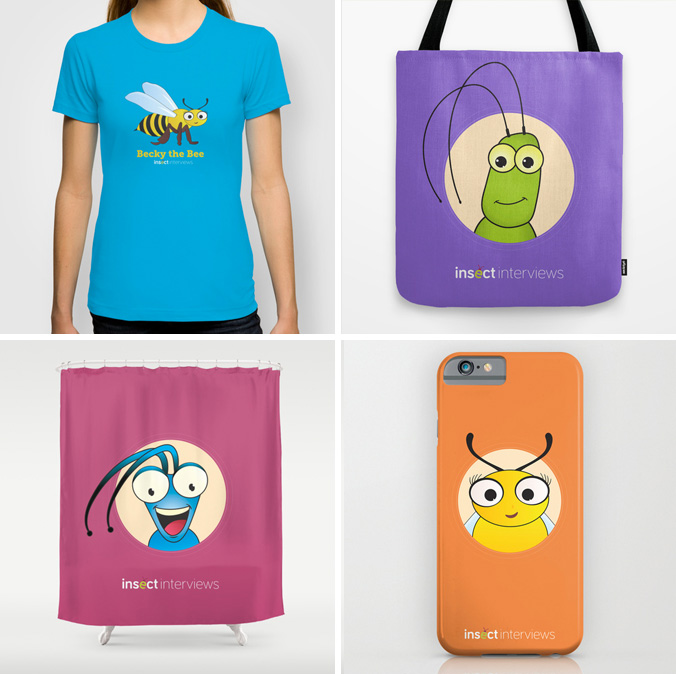 I hope you enjoy all the illustrations of the bugs I interview. These are one-of-a-kind creations made by my husband and I exclusively for Insect Interviews. Now you too can own them! We made our illustrations available through Society6 for you to decorate your home, office, or body with your favorite bugs.
Some of my favorites include the purple Kevin the Katydid tote, the Tony the Beetle shower curtain, and the Becky the Bee phone case. They also offer a number of other cool items likekid-sized T-shirts, throw pillows, wall clocks, and a whole lot more.
Image credit: Society6
---